Copyright

©

2023 - Ozark Rides, All Rights Reserved






GoRuskers, 08/10/2019 -

Review from iTunes
2 Wheeled Gimp, 08/10/2019 -

Review from iTunes
Pod TASTIC!!!
Random Thoughts From The Road...A MOTORCYCLE PODCAST, is a
GREAT listen. I'm NEW to Motorcycle riding, but NOT new to the
Missouri-Arkansas Ozarks, and this podcast is very informative and
entertaining. Craig Allen KNOWS his stuff, as far as AllThings
Motorcycles, as well as knowing the scenic area of The Ozarks!
Thanks for the Podcast gentlemen!
Just Me
It seems to be a relatively new podcast, but pretty good so far.
The conversation keeps me interested.



Packy417, 08/14/2019 -

Review from Stitcher
Great Show
These guys are genuine, they seem like the guys I hang around with.
The shows are to the point and keep my interest. I'll keep listening
until they're not :)





MephistophelesRider, 08/16/2019 -

Review from Stitcher
My New Favorite Podcast
I've been listening to motorcycle podcasts for years , and I just ran
across this podcast, and find it refreshing. The guys keep me
interested, and I look forward to the next episode. Keep it up.

GoRuskers, 09/11/2019 -

Review from iTunes
Great podcast, you'll learn a new ride!
Some of these we've frequented, some are new! Great podcast.
Thanks for sharing and keep it coming!





NightTrain78, 01/12/2020 -

Review from Stitcher
Best Motorcycle Podcast!
I stumbled upon these guys by accident, and found their podcast to
be refreshing. It felt like I was down at my local bike shop talking
with like minded bikers. I look forward to their next episode.


Motorcycle Podcast
Best Motorcycle Podcast
Top 10 Motorcycle Podcast
We're a twice a month podcast where we talk about all
things motorcycles and the biker lifestyle as well as
riding around the Ozark Mountains of Missouri &
Arkansas and well, just about anything else that might
pop into our minds. We tend to babel from time to time.
Our podcast is short by podcast standards, usually
around a half hour in length. It turns out that we have
a short attention span, and tend to get bored sitting
around listening to long format podcast that go on for
an hour or two which severely cuts into our ride time.
Random Thoughts
From The Road
…
A MOTORCYCLE PODCAST
Random Thoughts from the Road podcast started out as
two monkeys who really love motorcycles and apparently
have way to much time on our hands.
Based in the Ozarks of Missouri & Arkansas, we not only
spew nonsensical talk about riding and motorcycles, we
also have a slight propensity to easily get side tracked.
Oh, and we also babel on about the joy of riding the
back roads of the Ozarks.
We're just trying to change the world one rider at a time.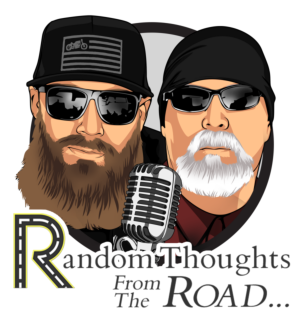 If you've missed any of our past episodes, you can
catch up here.


In this episode Randy and I talk about some of our
favorite things to do at rallies. Also, we have a brand
new ride added to the Ozark Rides website, and we'll
answer a couple of listeners questions.
Rally favorites, new ride and listener questions.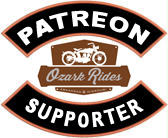 Get Access & Benefits!
Become a Patron!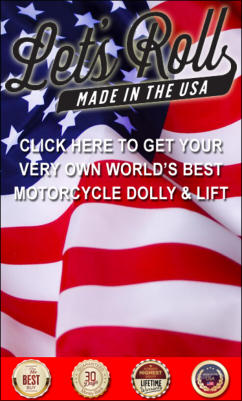 !7.$2), 06/28/2023 -

Review from iTunes
These wisecracks are entertaining and informative
I am from west TN and love visiting the Ozarks, so I started
looking for Ozark podcasts. and I found these lovable fools!
Have listened to every episode so far, I like to hear their banter
and stories while I work. Makes my work day a little more
pleasant and gives me ideas for rides! And I love the Ozark
Rides maps! Thanks Craig and Randy! Keep it up guys.



If you have a question that you would like answered,
we'd love to give it go. Just complete the form below
ask us anything you that's on your mind.